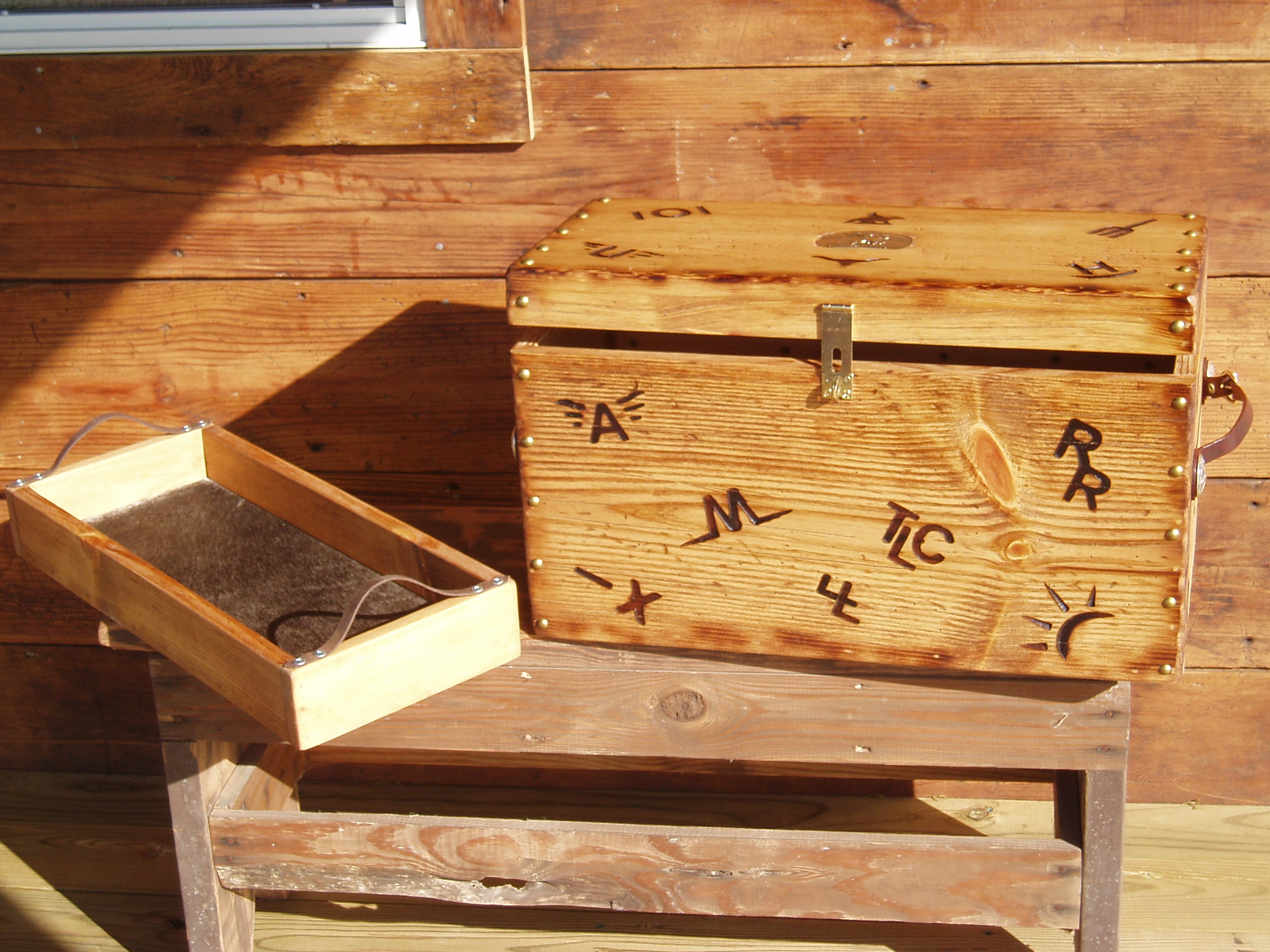 Custom tackle box with western brands
In appreciation of the cowboy and his bunkhouse..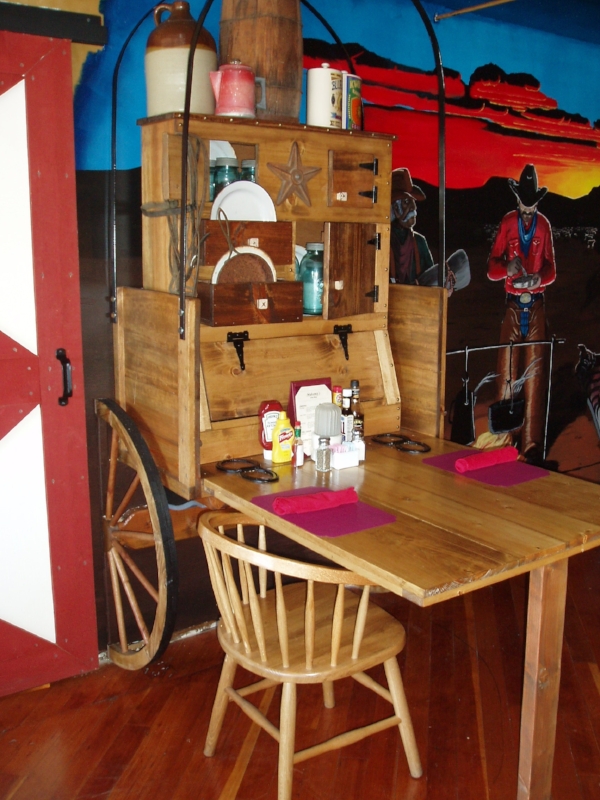 Make your business stand out from the crowd
I've created unique, one-of-a-kind projects for restaurants, retail spaces and western-themed events.With 30 years of experience, I can bring your project to life.
Take home a piece of the old west.
Whether you're a business owner looking for a showstopper for your sales floor, or simply a homeowner that needs that one last perfect piece of furniture to complete a western-themed living room—you've come to the right place.
All pieces are 100% custom and made with authentic branding and detailed western craftsmanship. Projects include, but are not limited to:
hat racks

mirrors

wall cabinets

hutches

coffee tables

sofa tables

bed frames

ammo boxes

barn doors

gun racks

baby gates

jewelry boxes

and much more!
Don't forget: all pieces can be custom engraved or branded. Perfect for corporate gifts or awards!
See something you like? Call (512) 375-7854 or fill out my 2-minute GET QUOTE form here.
A FEW OF MY FAVORITE PROJECTS